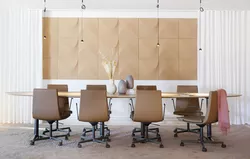 Formal Meeting rooms often an area where customers are invited, so it should reflect the organization's values. The space should be a space the employees of the organization are proud to showcase because it represents them. A meeting room chair is usually equipped with a lot and important functions. The Chair should fit a variety of body types and needs, so that you appear inclusive whether the meeting room is internal or external.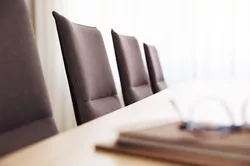 A good formal meeting room should also be considered tidy, especially if outsiders are invited into this room. Therefore, consider whether a height adjustable chair mechanism is needed that will allow the chairs to have different heights and whether someone will clear the meeting rooms between uses.
It is also important to take care of any technical requirements early in the planning so that this is integrated into the solutions chosen.
You can read more about other types of meeting rooms here
Furniture for formal meeting spaces