Welcome to our press center. Here you will find press releases and pictures for relevant issues. We are happy to contribute information related to our organization and the area of ​​activity.
Contact our press contact:
Pål Eid-Hviding,
tlf.: +47 952 12 253,
e-post: peh@foraform.com
OUR LATEST PRESS RELEASES: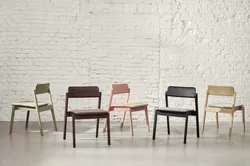 Press release Designers Saturday 2023


This spring, YouGov conducted a market survey on behalf of Fora Form among people who work in offices in Norway and the UK. These findings give us great insight into what people value about their work lives. We have used these findings to furnish our showroom as a way to create a ultimate office community.
Download the press release and read about the study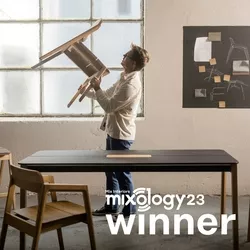 The Knekk family wins international design award in London
Fora Form was awarded "Product of the Year" in Mix Interior's award ceremony in London on Thursday. Knekk won product of the year in the seating category. Knekk is designed by the Norwegian designer Jon Fauske and is produced in Ørsta in Norway.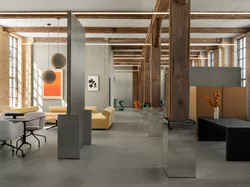 Fora Form opens a new showroom in Copenhagen

Together with our sister companies in Lammhults Design Group, we are opening the doors to an entirely new showroom in the heart of Copenhagen. The design group includes four design brands: Swedish Lammhults, Ragnars, Abstracta, and Norwegian Fora Form. Lammhults Design Group is one of the leading suppliers of high end design to the contract market in the Nordics.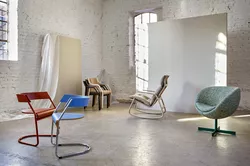 Fora Form launches a reform program for original furniture.
Around 140,000 tonnes of office furniture is thrown away in Norway every year, and approximately one in four pieces of furniture that are thrown away is in usable condition. Now Fora Form is launching a comprehensive reform program for original furniture as the first furniture manufacturer in Norway.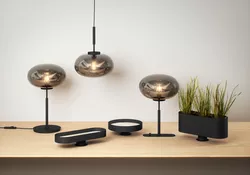 The furniture manufacturer Fora Form is launching an accessory series
The furniture manufacturer For a Form has for a long time been a characteristic part of Norwegian offices and public spaces with its furniture for social interaction. Now the company is launching the accessory series ON collection to create that little something extra.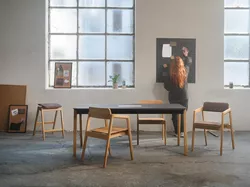 Fora Form presents new furniture series in solid oak
The elegant and anatomically forward-leaning Knekk barstool has produced offspring. Knekk by Fora Form now comes as a whole series of furniture including chairs, tables and benches in solid wood for social meeting places, and the Knekk family is ready for export.
30th January 2023 we launched the Knekk family and 7th February you will be able to try it at the Stockholm Furniture Fair.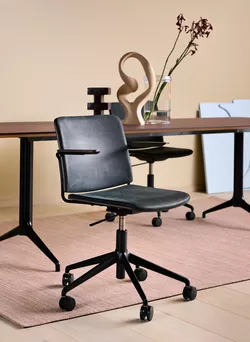 Atrium - the new allround chair.
Through several years of development, the designers have created a well-crafted chair with character. The chair challenges the classic all-purpose chairs and allows customers to choose the new standard. Whether it is wooden legs or wheels, colorful or toned down.
- Atrium is created for big occasions and the small moments. Read more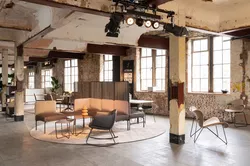 Senso is launched in a new edition; Senso Frame with wooden slats. Sometimes you need to retire without losing the overview. Senso Frame offers many of the same features as the rest of the Senso collection, but now also... read more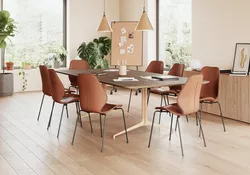 The City chair has been a bestseller since the '50s, and even won Federation of Norwegian Industries' classic award in 2020. Now we are taking the success of the City chair into the future with... read more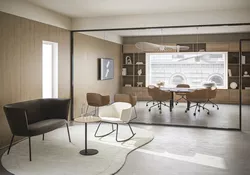 Dwell,- an organically shaped timeless chair with design references from the 20s and 30s. A chair that with its enveloping shape provides warmth and safety into the meeting room, or the rocking playfulness in a breakout zone.
Great function, combined with well thought out design makes... read more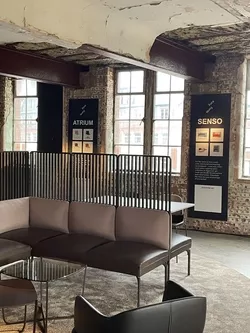 We are pleased to be a part of the exhibition at Material matters during London Design Festival. The exhibition is an extension of Grant Gibsons award-winning podcast of the same name.
Fora Forms exhibition will be located on the 3rd floor of Bargehouse, and we will be showing a variety of furniture from our collection, adding some of our newest additions such as Senso Frame, Atrium- and Dwell chairs. Through the selected items we hope to be able to shine light on why the material intelligence truly matters, and how they may be a part of shaping our future, together with our furniture.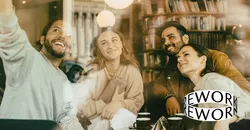 On Friday the 10th and Saturday the 11th of September, we will take part in our first industry event in a long time. Together with our partners, we're looking forward to opening our showroom and interpret this year's
Designers' Saturday theme: Change. With that in mind, we want to explore how a new normal in the workspace might look, and how we envision this change.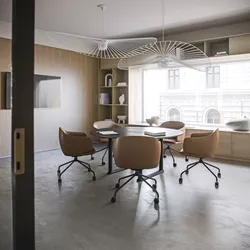 In an everchanging world, we change the way we work, the way we relate to our colleagues and partners. These changes also leave a mark on our product development.
June 3rd at 10:00 we launch the chair Dwell. A chair that has been developed for everyday work in 2021.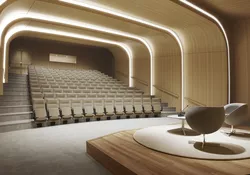 On Thursday 22 April, we launched a new auditorium chair - Arena.
The chair aims to make the processes around arenas more efficient with increased flexibility and simplified assembly.
Arena is designed by Torsteinsen Design, with help, insight and knowledge from us in Fora Form who have worked for over 30 years in this segment.
Read more and download the press release.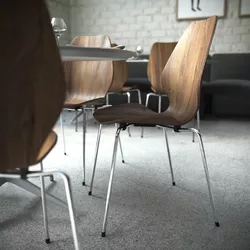 A new classic from 1954
The City chair won Norsk Industri's classic award, 10th December 2020.
In 1954, 26-year-old Øyvind Iversen presented his diploma thesis, a thesis that would revolutionize the future of Fora Form (formerly Møre Lenestol-fabrikk) and the Nordic furniture industry.
Inspired by a curvaceous woman, and with the help of a completely new lamination technology, he created the City chair. For over 60 years, the chair has thrilled with its timeless design and outstanding seating comfort.