Fora Form has manufactured furniture for the shipping industry since 1929, and for the offshore industry since the -80`s. Historically in the south-western part of Norway with steep mountains, deep fjords and long winter nights, fishermen used their spare time making furniture to add to their income.
This heritage and craftmanship is the foundation of Fora Form coupled with innovative design makes us Norway's most design award winning company. Our aim is to facilitate social interaction in public interiors as well as in the workplace. Fora Forms use of design as a strategic tool secures implementing our Nordic values to be part of the passenger or crew experience.
If you need port terminal furniture, cinema seats for the helicopter lounge, retractable seating for the theatre, dining room chairs, meeting room chairs, lounge furniture, cabin furniture, lecture halls, crew area furniture, or soft seating solutions, we believe our furniture will help interiors stand out.
We have the knowledge and competence to supply furniture to Living Quarters or oilrigs that comply with the strictest BS or NORSOK flammability and construction standards. We may also manufacture customized furniture.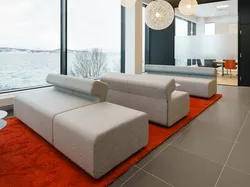 For the shipping industry, nearly the whole collection is MED-B certified, and all is manufactured according to: ISO 9001, 14001, and 45001. All wood is FSC (Forest Stewardship Council) certified. Fora Form is also Achilles and MED-D certified. All furniture has an EPD (Environmental Product Declaration), and some products are Nordic Swan Ecolabelled. Documented sustainability is important to us.
Fora Form has a unique heritage and focus on making innovative furniture for spaces designed for interaction. We hope to be part of your future meetings.