Building a new office space might be challenging and is certainly not an easy task. The result is going to affect your whole organization, as well as the dynamic of your workers may change due to rearrangements, change in floorplans, or changed way of seating. However, getting fresh, new
surroundings may also increase your workers efficiency, their well-being as well as their relationship with fellow workers in a positive way. In other words, all your hard effort may pay off if done right! We have gathered a list of things to think about to plan your new office space for success.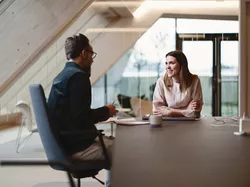 1. All about the human perspective:
Your workers should always be in front line. Instead of thinking how you may plan the space for the most efficient working days, start of by thinking how you may plan the space for all the individual humans in your organization. Include the workers in the process and make them feel like a part of the solution. You may not fulfill all wishes, but you're at least considering them. A well-thought-out space centered around a human perspective will eventually lead to efficient, satisfied workers!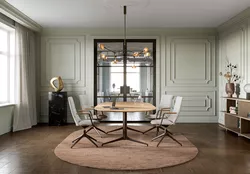 2. Make the space inspiring to the point where the home office no longer seems tempting:
Let's be honest; we have all been working in an uninspiring environment, and felt the white walls, bright lights, worn out furniture and broken coffee-machine start rippling up our minds. On the other side a well-functional, fresh, and inspiring environment might lead to inspired workers feeling appreciated by their organization. Post Covid-19 we could all benefit from getting out of the home office, and what would be more tempting than entering a new, fresh, and inspiring office space full of like-minded people?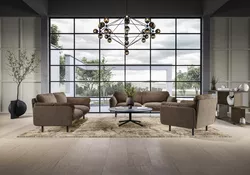 3. Building relationships:
Building relationships is proven to have a huge impact on how much you enjoy your work. A solid relationship with your team will eventually create great teamwork and results accordingly. But if we don't plan for these interactions, they probably won't happen either. Make sure to make room for zones where building relationships is the main activity. By visually signalizing zones for coffee-breaks, small talks or getting-to-know each other, you are making room for your workers to build relationships with one another!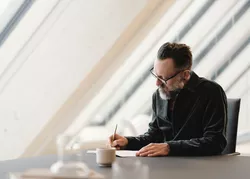 4. Feeling comfortable and having personal space:
Although zones for building relationships and getting to know each other are crucial to ensure positive relationships amongst fellow workers, planning for more intimate and personal spaces are just as important. Some workers may thrive in crowded areas, while others might reenergize from having alone-time. As well as we applaud social zones, coffee stations and other meeting references in the office space, we must not forget that we are driven by diversity, and that being able to provide zones for all types of people are crucial to ensure satisfied workers.
5. Flexibility:
Even though Covid-19 taught us that working from a kitchen counter or sofa was just as possible as working from your office, we believe most of us could agree that nothing would be better than getting back to regular routines. However, working from home for such a long period of time has certainly made us flexible. And an important thing to consider when planning for a new office space is how our attention span might have been affected by the never-ending home office.
Home-office made moving from one workstation to another seem like the worlds most obvious thing. Kitchen counter for an hour or two, then moving onto the sofa, eventually ending up in the bed. This rapid need of changing environments shows how important it is to plan your office space for flexibility. Smaller workstations with different seating options, silent rooms with space for one, or free seating areas might solve these needs. A variety in choice is never a bad solution!