The Clint chair is designed by the Norwegian design duo Tveit and Tornøe and was presented with the "Award for design excellence" in 2010. The chairs Scandinavian simplicity, good ergonomics and excellent sitting experience has resulted in Clint becoming a sales success with over 50 000 sold chairs.
The Clint chair line extends from lounge chairs to models with features for boardrooms. The chair family is therefore a good alternative to customers who want a consistent design language.
The Clint chair design has lived a through decade and is still relevant with its Scandinavian simplicity.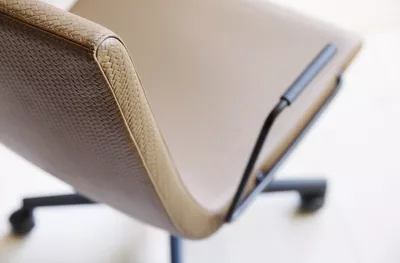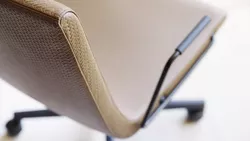 Upcyling?
Upcycling is reusing and adding new parts to create a new product. In this case, it is a matter of adding a new cover over the existing chair and thus resetting the aesthetic value of the chair. "Textiles are often the weakest link on furniture that is manufactured to have a long life." says Lars Tornøe one of the two designers. "If you are going to restore a piece of furniture, some of the climate benefits will be lost in logistics back and forth to the factory," adds the other designer Atle Tveit.
"With the new cover that the customer can pull on the chair without shipping of the chair, thus not impacting the environment to the same extent as purchasing a new chair." Tveit continues. Applying or handling a Clint Cover can be by anyone, anywhere, and the benefit is as much as a 83% decrease in co2 emissions by restoring with a Clint Cover rather than buying a new chair.
"Textiles are often the weakest link on furniture manufactured to have a long life." Lars Tornøe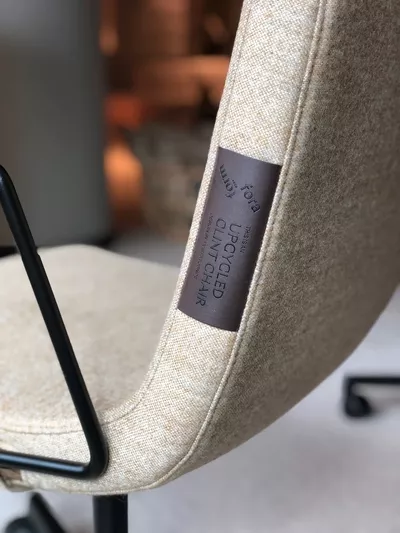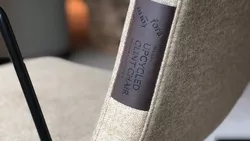 What is the value of a product?
The increased focus on sustainability means that more and more companies have to rethink their business models. Fora Form has found their own form of this challenge by starting with a product's long functional life. A product has a functional and aesthetic life. The functional lifespan is relatively constant, while the aesthetic will slowly deteriorate.
Clint Cover gives our customers an opportunity to upcycle the product to its original value and make good choices along the way. The Clint chair represents the opposite of the "use and throw away" mentality. Perhaps the opposite of more is not less, but better products with initiatives like this. At Fora Form, we make furniture that will last a long time, initiatives like this will enable our clients to maximize the value of their product.
Having sold over 50,000 Clint chairs, Clint Cover enables our clientes to make an impact.
By applying the new Clint Cover over the existing Clint chair you are resetting the aesthetic value of the chair, while saving the environment 83% of Co2 consumption of producing a new chair.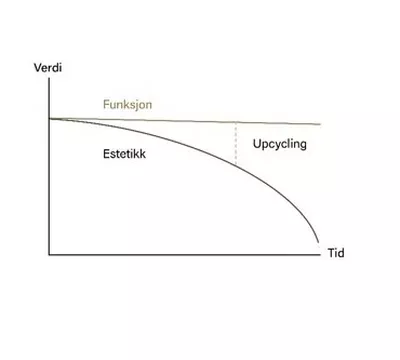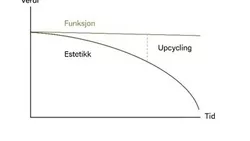 Capture is woven in 85% sustainable wool.
Rondo is made from 99% recycled polyester.

To read more about the Clint chair, it's measurements or different features please have a look at the product entry