A timeless design combined with great comfort has made City one of our all-time best selling designs. The chair is easily adapted to many environments, where its minimalistic and classic features make it just as attractive in the kitchen as in the office space.
Now available in leather
We are proud to be launching a new addition to the family - City leather Cover. The new addition is a soft and high resistance leather cover from Prescott in Chestnut, Black Ink and Swamp. The cover complements the classic chair and gives the room a warm and modern atmosphere.


"The cover offers a softer addition to the chair. The cover has changed over time, keeping up with current needs and trends. In 2021 we launched a cover in wool and one in recycled polyester. And now, in 2022 we are launching a new exclusive leather cover from Prescott" - Head of Marketing at Fora Form, Pål Eid-Hviding.
A chair with a long history
The history of City began in the 50's when Øyvind Iversen went on a field trip to the USA, with the ambition of learning the new lamination technique, a innovation not a part of Scandinavian furniture manufacturing at the time. Unaware of the chair's future success, Iversen went back to Norway, where his diploma thesis aroused interest at Møre Lenestolfabrikk (now Fora Form). The collaboration led to the production of the very first laminated chair in Norwegian furniture history!
City was a remarkable success when it first launched, with over 200,000 chairs manufactured from Møre Lenestolfabrikk. Since then, the design classic has become a popular piece of furniture for various social areas such as auditoriums, dining rooms, meeting areas and kitchens. In 2020 the City chair was awarded the classic award by the Federation of Norwegian Industries (NHO).
Comfort - the chair's ergonomic design combined with various covers gives the chair a soft and optimal seating comfort.
Function - the chair can both be stacked and chained together into long rows, which makes this chair a complete product with endless possibilities.
Classic - the chair's organic shapes and timeless design have proved to be at piece that will last forever.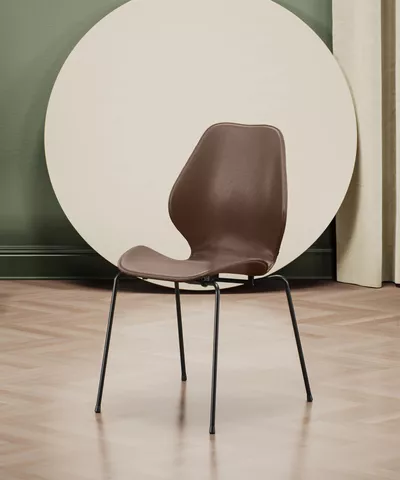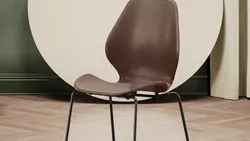 Fora Form's most significant product
City was taken out of production from the 70s until the end of the 90s, to reinvent and establish a new way of production. When it was relaunched it was even more popular as ever. The city chair's organic shapes contribute to an optimal sitting experience. The lamination technique made it possible to make unique organic shapes out of laminated wood in a more refined and modern way.
City is just as relevant in 2022, due to the continuous product development and precision through the last 70 years. Therefore, you can enjoy City in a wide range of covers in veneer, plastic, leather and upholstered materials. This is what gives City personality and a unique vibe when you walk into the room.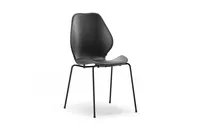 City Cover Black Ink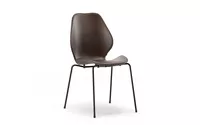 City Cover Chestnut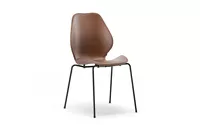 City Cover Swamp