Designers' Saturday
Designers' Saturday is the largest and most significant meeting place for design and interior architecture in Norway. For 6,000 visitors and over 170 exhibitors, Designers' Saturday represents inspiration, professional updates, as well as opportunities for networking and social interaction.
This years events
This year, Fora Form showcased several product launches and participated in Designers' Saturday's newly introduced concept, "DS collab." Visitors also had the opportunity to view a historical furniture exhibition and learn more about Fora ReForm.
News presented during Designers'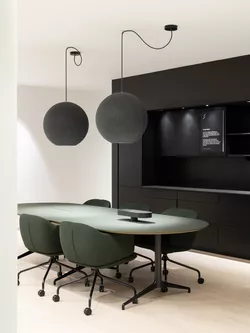 New woods laminate: Table surfaces embracing future trends
We are introducing 4 exquisite new laminates from Formica as surface options for our collection of tables.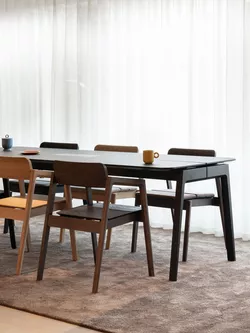 Knekk: The identity collection
Step into a world where design meets emotions, where comfort embraces creativity, and where the Knekk family shines in an entirely new spectrum of colors.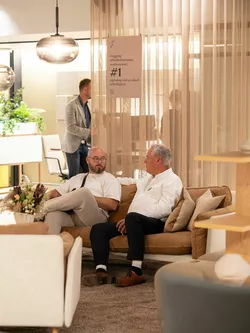 Future-proofing the office: Unlocking post-pandemic success
How can we bring people back to the office after the pandemic, and how can we ensure the best working conditions for our employees?
DS Collab
This year, Fora Form participated in Designers' Saturday's newly launched concept, "DS Collab." A collaborative project between manufacturers and design talents aimed at emphasizing the significance of cooperation within the industry. Visitors at our showroom had the opportunity to view our prototype of the "MOD divider," developed by Dominyka Barkauskaite.
Historical furniture exhibition
In addition to several product launches and our involvement in DS Collab, we brought the furniture exhibition we set up earlier this summer in Sykkylven to Oslo for the occasion. Visitors had the opportunity to view historical and iconic pieces of furniture that have played a defining role in Fora Form's journey within the Norwegian furniture industry.
.