The dining area is one of the largest and most frequently used meeting place in an organization. It is also an excellent opportunity to create well-being and good united culture, or perhaps the canteen could be used for something other than just lunch. The zone also has very special requirements for function and cleaning. We know how to create great dining areas without forgetting the durability of the products, read more about it here.
Senso Cafè
Dining areas have special requirements for function. Cleanliness is such a functional necessity. To keep these areas tidy we are introducing Senso Cafè with a practical cleaning gap between seat and backrest.
Read more about Senso Cafè...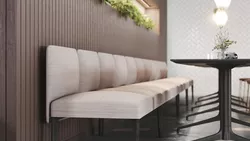 The canteen is a space that can be used for more than just eating...
In other words, the canteen can function as a cultural builder, and by using this way of thinking, the area of ​​the canteen will be maximized in relation to area usage and create more value than just a dining a few hours a day.